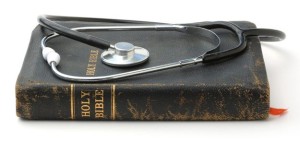 Need a strong analgesic? Try the Holy Spirit! 
Analgesic: pain-relieving, describes a type of medication that alleviates pain  
My girlfriend and I met together one afternoon this week, and we were commiserating about the pain in our bodies we were both experiencing, and various medications/analgesics we were taking.  She had just had surgery recently on her knee, and had some other issues with her back that was keeping her in lots of pain.  I had some similar back pain and it was hard to sit and not be in pain. 
We visited for awhile and talked about many things, and then began to pray for each other.  We invited the Holy Spirit to join us, and we both felt the heavy presence of the Lord in our midst!  He gave us words of encouragement and instruction, and showed us pictures of us swimming in the river…that beautiful river of life that only He offers.  Oh, it was glorious! 
Our bodies began to relax as we sunk deeper into the sofa.  Neither of us were able, nor did we want to move an inch….His presence was so awesome.  I was so aware of the comfort that I felt, and of His love just filling us over and over.  
It occurred to me that in that special place, nothing else mattered as much.  The pain we had been talking about, the anxiety about our current situations in life, the issues we had been dealing with….they paled in comparison to being in the presence and safety of our God.  We felt secure.  We felt comfort.  We felt loved.  We did not feel pain.  His presence brought us up to the Heavenly realm where there was complete joy, peace, calmness, serenity, assurance, and a strong sense that all was well. 
I realized that in the presence of God, that's what we get – all of these things I mentioned; and all the rest is minimized.  Our life situations did not change; but our hearts did that day.  We knew that God loved us, and that He's got it all…all that concerned us was in His hands, and it was going to be ok. 
Key: If we would just get in that Heavenly realm every day when the day starts out and allow His presence to give us the assurance we need, there would be no room for worry, fear, anger, or frustration, etc.  It's when we move down to the earthly realm that we experience those things. 
We experienced the supernatural presence of the Holy Spirit that day – the greatest and strongest analgesic ever!    
Thoughts from Solomon's Porch,

Scriptures: 
Honor and majesty are [found] in His presence; strength and joy are [found] in His sanctuary. ~ 1 Chronicles 16: 27(AMP)
And He said, "My Presence will go with you, and I will give you rest." Exodus 33: 14 
You will show me the path of life; In Your presence is fullness of joy; At Your right hand are pleasures forevermore.  Psalm 16: 11 
And the peace of God, which passes all understanding, shall keep your hearts and minds through Christ Jesus.   Philippians 4:7 
Peace I leave with you, my peace I give unto you: not as the world gives, give I unto you. Let not your heart be troubled, neither let it be afraid.  John 14:27 
But the fruit of the Spirit is love, joy, peace, longsuffering, gentleness, goodness, faith.  Galatians 5:22 
 So do not fear, for I am with you; do not be dismayed, for I am your God.  I will strengthen you and help you; I will uphold you with my righteous right hand. Isaiah 41:10 
For with God nothing shall be impossible.  Luke 1:37 
But they that wait upon the LORD shall renew [their] strength; they shall mount up with wings as eagles; they shall run, and not be weary; [and] they shall walk, and not faint.  Isaiah 40: 31  
Come to me, all who labor and are heavy laden, and I will give you rest. Take my yoke upon you, and learn from me, for I am gentle and lowly in heart, and you will find rest for your souls.  For my yoke is easy, and my burden is light.    Matthew 11:28-30
Comments
comments