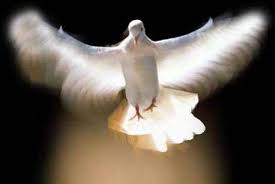 The night the phone rang, my husband watched as I slid down the wall.  "No, No, NO!"  It was our pastor's wife calling to tell me a beloved member of our worship team died.  She was one of the most beautiful women I knew, inside and out.  She loved Jesus with all of her heart.  Her worship was amazing!  It was as if Jesus was standing right in front of her.
Suicide.  She committed suicide.  She had an adoring husband, 3  young children, a father and sister who she was close to and many friends.  Yet, inside she was tormented.  Everyone knew she was struggling and for months, they had tried to help.  Each of us examined every conversation that happened over the past few months to see what we could have missed.  We mourned a wonderful woman of God with the biggest heart ever.
Unless you have experienced true depression, you can never understand suicide.  I know the death of Robin Williams is opening some wounds for people who have suffered a loss because of it.  I have had 2 friends commit suicide and it is still heartbreaking to me to think about the churches overflowing with people who loved them when they themselves felt unloved.  A woman from our church prayed for God to give her something, anything to help her understand.  She awoke in the night thinking she needed to read Psalm 55.  Here is what the verse says:
4 My heart is in anguish within me;
    the terrors of death have fallen on me.
5 Fear and trembling have beset me;
    horror has overwhelmed me.
6 I said, "Oh, that I had the wings of a dove!
    I would fly away and be at rest.
7 I would flee far away
    and stay in the desert;
8 I would hurry to my place of shelter,
    far from the tempest and storm."
I truly believe my friend went to heaven because she had one of the most pure love for Jesus I have ever seen.  Those verses really give me a sense of what someone is thinking when they are considering suicide.  They don't, however, give the full picture, the HOPE that we can find in Jesus.  They don't express the LOVE & CARING that others have for you.  They don't make you understand the unconditional ACCEPTANCE that God, our Father, has for you.
If you are struggling, please turn to someone and ask for help.  You don't have to do this life alone. 
1-800-273-TALK (8255)
Sometimes, during worship on Sunday morning, I look up and still see my friend smiling at the piano as the sun shines on her hair.  The vision makes me want to do better, to be a better woman.  Then, like a dove, the vision is gone. 
Hope.  Love.  Caring. Acceptance.  It is waiting when you ask.
Comments
comments