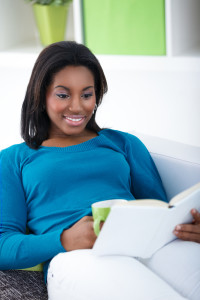 Where do we find our rest? Quite simply, we find it in God. 
The LORD replied, "My Presence will go with you, and I will give you rest." Exodus 33:14 
As with most things, we do have a part to play in bringing ourselves to the point we can enter God's rest.  We cannot behave however we choose and then expect rest will come.  Here are some scriptural ways we can enter into God's Rest:
Be Mindful of Your Physical Needs. 
When you are overly tired, hungry or worn out, you are not as effective as you could be in most areas of your life.  Even Jesus recognized the need for meeting His physical needs.
Then, because so many people were coming and going that they did not even have a chance to eat, he said to them, "Come with me by yourselves to a quiet place and get some rest. So they went away by themselves in a boat to a solitary place."  Mark 6:31, 32
Part 5 of this series is going to go into further detail about some practical ways to help you take a day of physical rest. 
Cultivate a Healthy Fear of the Lord
"The fear of the LORD leads to life; then one rests content, untouched by trouble."  Proverbs 19:23.
What is Fear of the Lord?  I am sure there are scholars who would disagree with me but here is my definition of the Fear of the Lord:
Respect, reverence and awe for God that causes you to want to obey Him and submit to His authority and instruction in your life.
For example, as a child, I was a little bit afraid of my dad although he never hurt me at any time.  Intrinsically, I knew that I needed to obey or there would be consequences.  The older I got, the more I realized that he was only trying to protect me.  This is the same response we need to have with God. 
How do you GET the Fear of the Lord? Proverbs 2:1-5 has clear instructions:
My son, if thou wilt receive my words, and hide my commandments with thee; So that thou incline thine ear unto wisdom, and apply thine heart to understanding; Yea, if thou criest after knowledge, and liftest up thy voice for understanding;If thou seekest her as silver, and searchest for her as for hid treasures; Then shalt thou understand the fear of the LORD, and find the knowledge of God.
Yoke yourself to Christ
Come to me, all you who are weary and burdened, and I will give you rest. Take my yoke upon you and learn from me, for I am gentle and humble in heart, and you will find rest for your souls.  For my yoke is easy and my burden is light.    Matt 11:28-30
What does that mean?
The best definition I have found for a "Yoke" came from a website called Ask.com:  " A yoke works as a partnering device for heavy-duty work animals."  Isn't the term "partnering" a good one?  We are partnering with Christ to make our work load on earth easier.  Here is a great explanation of how partnering with Christ benefits us: 
Firstly, with a yoke you are never alone. Just as oxen are always yoked in a team, we too are yoked with another – Christ. Jesus is not the driver, whipping us to coerce more out of our struggles. He is yoked beside us, helping us to carry the burden that, if carried alone, would be too much for just one individual to bear. If we listen to Him and learn from Him, our burden, and His, will become easy and light.  
Also, ox drivers will tell you that, although the oxen are yoked together, there is always one who takes the lead; one who carries most of the burden, leading the other in the direction the driver wants them to go. When we focus on our struggles, trying to find a way to carry our burden ourselves, we take the full weight of it, and often more, on our shoulders. It's when we look to Christ, allowing Him to lead us in the Father's will, that we can endure what has been asked of us. (From The Fisherman's Shoes)

Repent & Forgive
Repent, then, and turn to God, so that your sins may be wiped out, that times of refreshing may come from the Lord.  Acts 3:19
When we try to approach God with sin in our hearts, it is difficult to enter God's rest. Perhaps the Holy Spirit has been dealing with you about a particular sin.  Repent and allow God to clear your conscience.  Also, it is imperative that you forgive others: 
And when you stand praying, if you hold anything against anyone, forgive them, so that your Father in heaven may forgive you your sins.  Matthew 11:25
Unforgiveness toward others can be a barrier between us and God. Even the Mayo clinic recognizes the value of forgiving others and says it leads to healthier relationships, greater spiritual and psychological well-being, less anxiety, stress and hostility, lower blood pressure.  Mayo Clinic Page
Be Still Before the Lord
Be still before the LORD and wait patiently for him…  Psalm 37:7
It is time to turn off the phones, televisions, music and devices and spend time with the Lord.  The benefits of this are numerous.  But here are just a few reasons being still before the Lord will help you as it relates to our subject of rest:
God can fill you with joy in His presence.
Therefore my heart is glad and my tongue rejoices; my body also will rest secure… You make known to me the path of life; you will fill me with joy in your presence, with eternal pleasures at your right hand.  Psalm 16:9, 11
God can give you direction (for the day, the month, the year, and life).  If I asked you to take a trip to Niagra Falls but had to do it without a map or GPS system, how comfortable would you be doing that?  It would probably be possible if you found the right person to lead you correctly.  Otherwise, you would be fairly insecure in your travels.  Yet, we often choose to live life (all or parts) without direction and that causes stress that doesn't allow us to enter God's rest. 
This is what the LORD says: "Stand at the crossroads and look; ask for the ancient paths, ask where the good way is, and walk in it, and you will find rest for your souls. But you said, 'We will not walk in it.  Jer. 6:16 
By doing those 5 things, we can begin to cultivate rest in our lives. 
Return to your rest, my soul, for the LORD has been good to you. Psalm 116:7 
In part 4 of this series, we will talk about the Factors that Prevent Rest.  Part 5 will look at ways you can get out of the "Frantic Panic" of busy life and prepare for times of physical rest.  
Thanks for being a part of this Journey to Rest! 
Comments
comments