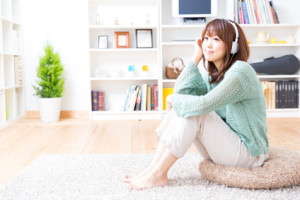 In part 3 of this series, we learned the things we can do to facilitate entering into God's rest.  Even if God wants to give us rest, we have a part to play in both preparing for and sometimes, preventing the very rest we seek.
What factors can prevent us from entering God's rest? 
satan
The biggest enemy we have against rest is satan.  If he can keep us busy, distracted and in sin then we cannot enter God's rest.  Remember this as you travel on your journey to rest.  satan will be around every corner to get you off the path. If you keep yourself yoked to Christ (see part 3), He will lead you in the right direction.  
Worry
It is impossible for worry and rest can co-exist.  Worry itself exhausts us.  It seems that the more we worry, the bigger the problems get.  Pray about the cares that are concerning you.  Let God handle the problems so you can rest.  How do you let go and quit worrying?  Change the things you are thinking about and dwelling on.  Phillipians 4:8: Finally, brothers and sisters, whatever is true, whatever is noble, whatever is right, whatever is pure, whatever is lovely, whatever is admirable—if anything is excellent or praiseworthy—think about such things.  You may have to continually "change the subject" in your mind.  Pray about it and ask God to help you let go.  
Can any one of you by worrying add a single hour to your life?  Therefore do not worry about tomorrow, for tomorrow will worry about itself. Each day has enough trouble of its own. Matthew 6:27, 34 
Unbelief
Most people never plan to disbelieve God.  But over time, we allow little bits of unbelief to creep into our hearts. Have you ever thought this:  "I know that God did that for my friend, but He won't do it for me." Or, "I just don't see how God can possibly do that."  Even Sarah laughed (Gen. 18:12) when God told her she was going to have the baby she had been longing for.  Ask God to show you what disbelief you may have in your heart and how you can dig up those roots! 
So we see that they were not able to enter because of their unbelief. Hebrews 3:19 
For we which have believed do enter into rest, as he said…Hebrews 4:3 (KJV) 
Refusing to Give Up Control
Confession time…this is where I struggle.  Certainly, I have the faith to know that God can do it but perhaps he needs a little help now and then, right?  If we feel the need to control every little detail of our lives, that is going to eventually lead to worry because it is impossible to do so.  Instead, we have to take a hard look at the things in our life we may be holding back from God.  What do we try to maintain control over that causes us to miss the rest God has for us?  I have found 100% of the time that when I turn my situations over to God, He does a much better job than myself.  He sees the entire situation; things that I cannot see.  He knows the hearts and minds of the others that may be in the situations with me.  The truth is that no one is in control of anything.  Our lives can change in split second.  We might as well turn what we THINK we can control over to the one who has our best interests at heart. 
Many are the plans in a person's heart, but it is the Lord's purpose that prevails. Proverbs 19:21 
In their hearts humans plan their course, but the LORDestablishes their steps. Proverbs 16:9 
For my thoughts are not your thoughts, neither are your ways my ways, declared the Lord. As the heavens are higher than the earth, so are my ways higher than your ways and my thoughts than your thoughts. As the rain and the snow come down from heaven, and do not return to it without watering the earth and making it bud and flourish, so that it yields seed for the sower and bread for the eater, so is my word that goes out from my mouth: It will not return to me empty, but will accomplish what I desire and achieve the purpose for which I sent it. Isaiah 58:8-11. 
Disobedience
Recently, I posted something on Facebook that I should not have posted.  The Holy Spirit put a check in my spirit as I was typing and I completely ignored it.  The next morning, in my quiet time with God, I was disconnected and distracted.  When I told God I felt disconnected, He told me I needed to remove that post.  Again, I ignored it.  Within the hour, someone who had read my post sent me a message that the post wasn't in fitting with good character. I posted a public apology.  This wasn't a simple mistake.  This was direct disobedience to what I heard the Holy Spirit telling me.  As a result, I moved out of God's rest (and His best for me!).  
The Bible mentions several times that God would not allow people to enter into His rest: 
For forty years I was angry with that generation; I said, 'They are a people whose hearts go astray, and they have not known my ways. So I declared on oath in my anger, 'They shall never enter my rest  Psalm 95:11 
And to whom did God swear that they would never enter his rest if not to those who disobeyed? So we see that they were not able to enter, because of their unbelief. Hebrews 3:18-19 
Therefore since it still remains for some to enter that rest, and since those who formerly had the good news proclaimed to them did not go in because of their disobedience, Hebrews 4:6 
Here is a summary of the part 3 & 4:
Factors that can PREVENT God's rest:
satan

Worry

Unbelief

Refusing to give up control

Disobedience

 
Ways we can CULTIVATE God's rest:
Be Mindful of Your Physical Needs

Cultivate a Healthy Fear of the Lord

Yoke Yourself to Christ

Repent & Forgive

Be Still Before the Lord
Do you struggle with taking a physical rest?  Part 5 will give you great ideas to Create Rest in a Busy World.
Blessings to you!  : )

Comments
comments