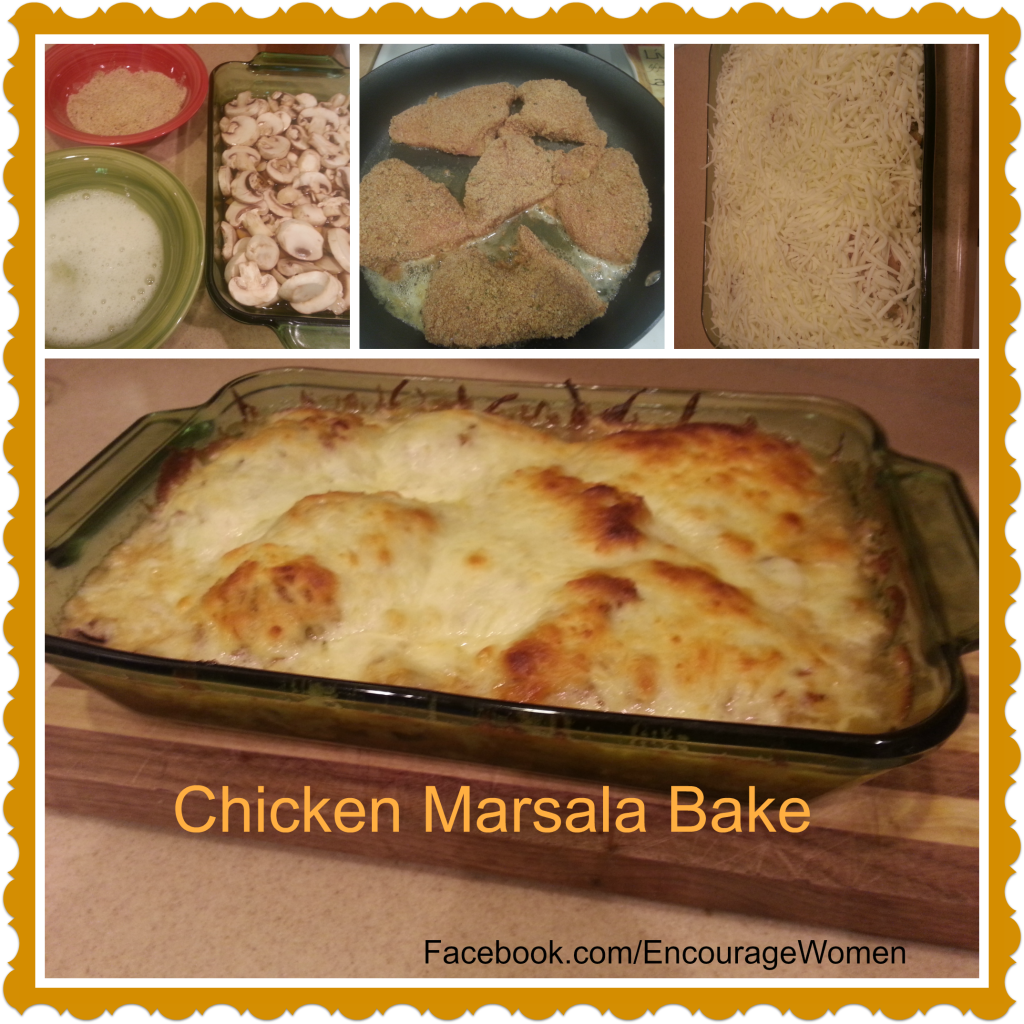 Want an easy, great dinner idea? I was out of a few things and mixed a few things to come up with it quite by accident. It was a big hit with the family!
Chicken Mushroom Marsala Bake:
Cover the bottom of a 9 X 12 baking dish with mushrooms.
Pour a bit of Marsala or White wine to cover the bottom about 1/4 inch.
Dip chicken breasts in egg whites & bread crumbs and lightly brown in a skillet.
Place the chicken on top of the mushrooms and cover with mozzarella cheese.
Bake for about 25 minutes at 350.
YUM!
Comments
comments